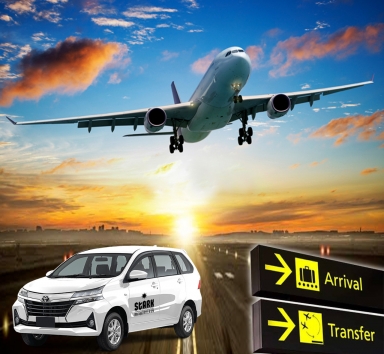 We comfort you from your arrival

We are delighted to offer you two hassle free choices of Airport shuttle services to complete your journey in Bali. The service is subject to availability from 7am until 11pm daily.

Free Services

Enjoy our free Airport inbound transfer or outbound drop off to Denpasar (DPS) International airport if you book your room directly from our website or via our sales & marketing officers. You must inform us at least 24 hour in advance to enquire these services, we may require your details flight number and estimate time of arrival and also number of luggage or surfboard you carry.

Paid Services

We also offer paid services for Airport Transfer inbound and outbound services if you book your room via other 3rd parties. Here's the service fee offer:
- Hyundai Luxury Family Wagon – Rp. 150.000 per one way
- Toyota Avanza – Rp. 100.000 per one way

Note: All services is based on coached share basis maximum 4 passengers per trip and payable to our front office cashier or you may request to be billed into your room.

Arriving Customers

Our concierge staff will be fetching you right at the departure gate. Our staff will carry with him a page board containing your name. You simply look for your name right after you are at the departure gate. Alternatively you can call our concierge mobile +62811-388-283 if you think you may have missed them.

Departuring Customers

We would require a minimum of 3 hours to depart from the hotel to avoid missing your flights. You can process a pre-check-in boarding pass via airline's website at our front office iMac Public Computer. Carrying a web check-in boarding pass is strongly recommended.